Svetlana Prodanova: Thursday 24th of October 2019, 10 am, Intercontinental Regency Hotel, Bahrain
During Manama Entrepreneurship Week's guest of honor was Ingrid Vanderveldt, Chairman and CEO of Empowering a Billion Women by 2020 (EBW2020) and MintHERTM. At the Intercontinental Regency Hotel, Mary-JustineTodd, founder and executive director of Women's Crisis Care International (WCCI), and Ingrid Vanderveldt had a Coffee and Conversation about how technology can help women to create businesses, build opportunities, and support each other. The friendly audience enjoyed a delicious breakfast and of course coffee while listening to the experience and tips of two women who have been through so much in their difficult journeys.
The audience had the opportunity to ask questions and engage with speakers at the end of the session. During the event was announced that yesterday, on October 23, 2019, Women's Crisis Care International (WCCI), has won the most innovative application contest at the fifth Manama Entrepreneurship Week (MEW). This announcement was made during the launch of the fifth consecutive edition of the entrepreneurship development platform held under the patronage of Capital Governor Shaikh Hisham bin Abdulrahman Al Khalifa at The Ritz-Carlton Bahrain.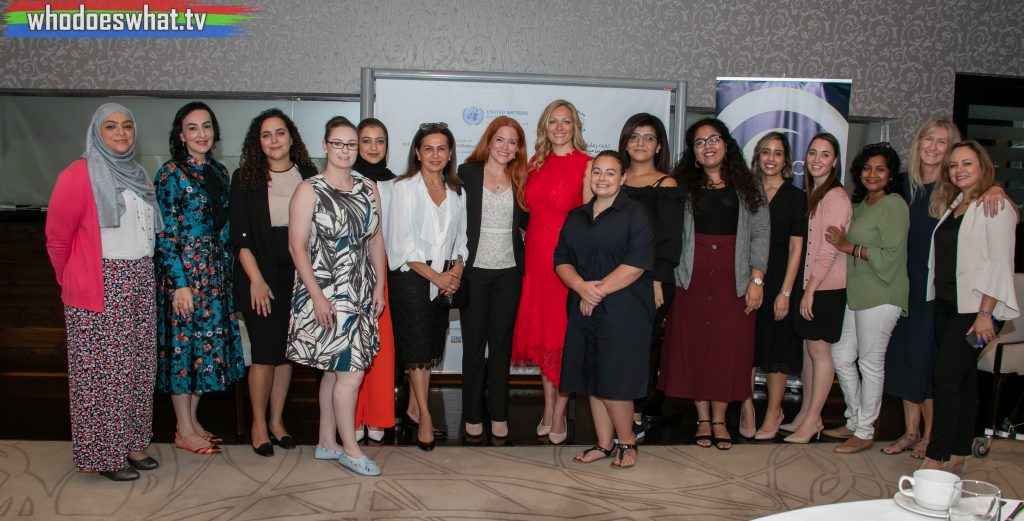 Among the VIP guests at the Coffee and Conversation were Mona Almoayyed, Amal Almoayyed, officials from the office of Shaikh Hisham bin Abdulrahman Al Khalifa, volunteers of WCCI and supporters of the cause.
For reports and coverage of events, you may contact WHODOESWHAT TV on +973 1660 9993 or email on info@whodoeswhat.tv