A Presentation of Certificates ceremony was held on Thursday, 28th October 2021 at Wyndham Garden Hotel, to hand out the certificates to participants who have completed their training course, as part of the Malaysian Technical Cooperation Programme (MTCP) for the year 2021, as a token of appreciation.

The MTCP is one of the tangible of support by the Government of Malaysia to the efforts of the Governments of developing countries (countries of the South) to attain a higher level of socio-economic developments in their respective countries.
The emphasis here is the high value that Malaysia places in human capital development to ensure the country's socio-economic progress, for the purpose of policy maker or a policy implementer.
Through the MTCP, Malaysia shares her practical experiences in industrializing the economy with other Developing countries. The purpose of MTCP is to enhance exposure in the participant's field of expertise with new ideas and approaches, through flying to Malaysia for a first-hand experience, and be inspired to either plan or implement socio-economic development programs, when returning home.
Since the 1980s, some 34,000 government officials from 144 Developing countries or countries of the South have benefited from the MTCP programme. So far, 90 participants from the Kingdom of Bahrain have joined the MTCP programme, since its establishment.
The ceremony was hosted by the Embassy of Malaysia, and a speech was given by His Excellency, Mr. Shazryll bin Zahiran, Ambassador of Malaysia to the Kingdom of Bahrain. This was followed by a certificate presentation to the 2021 MTCP participants.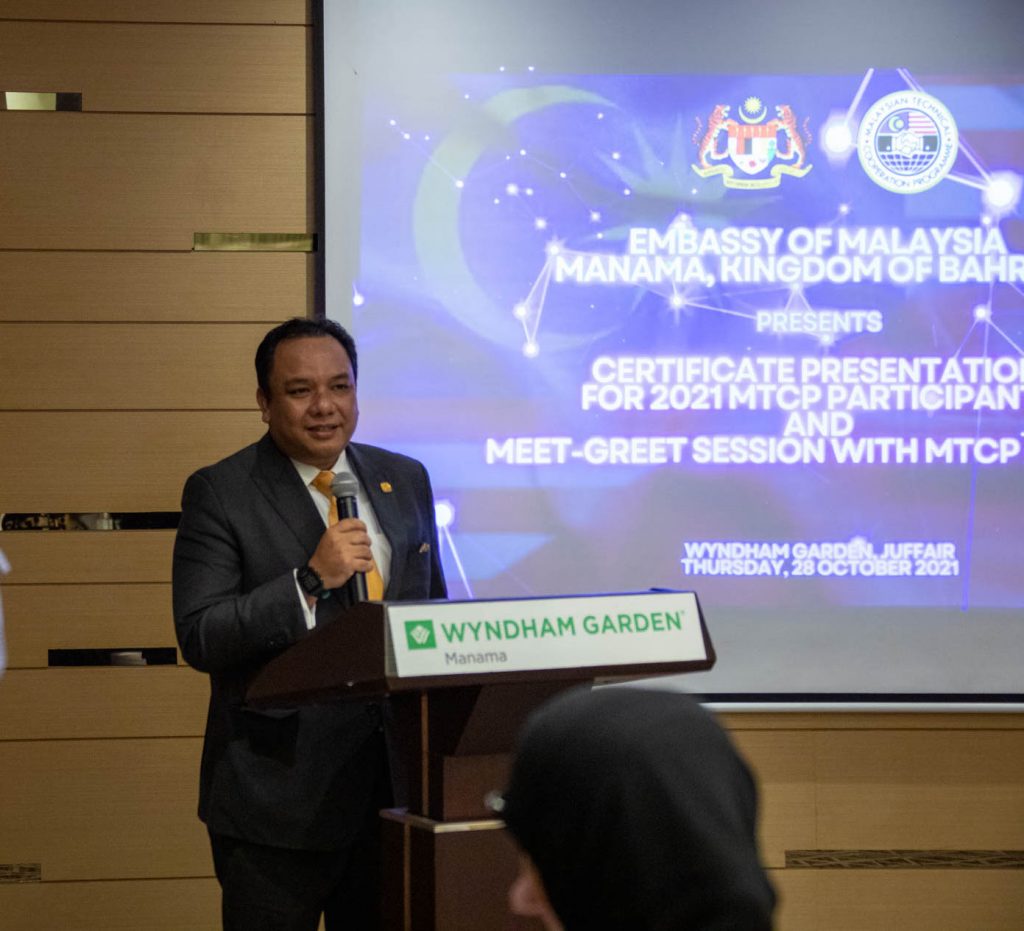 The ceremony was attended by the Embassy staff, MTCP 2021 participants, as well as MTCP alumni participants who have completed their training course from 2001 to 2019, for a meet and greet session.